One of the best kept secrets in the diving community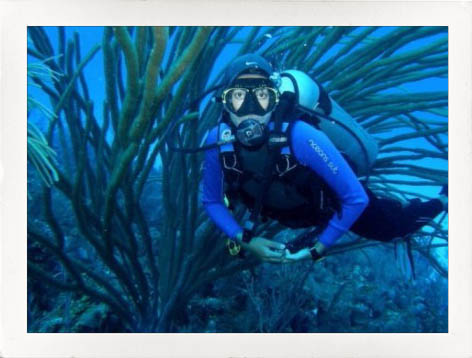 As one of the best kept secrets in the diving community, this area is relatively unknown, yet offers some of the best diving and snorkeling in the Caribbean. This provides this destination with unique advantages such as 30-plus dive sites and over 20 snorkeling sites, none of which are spoiled by overcrowding.  
Among the beautiful sights which await you are steep walls with lovely corals and sponges framed by plentiful schools of fish, a sand shelf visible at about 200 feet; and additional sand shelves which reach down to over 600 feet, thus offering the fascinating appearance of being  bottomless.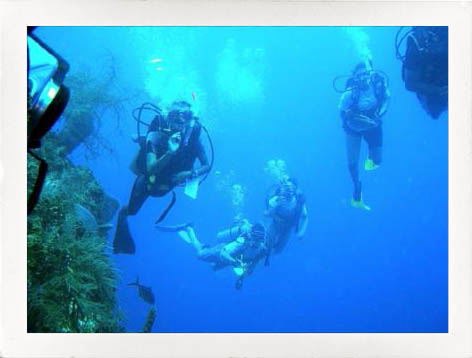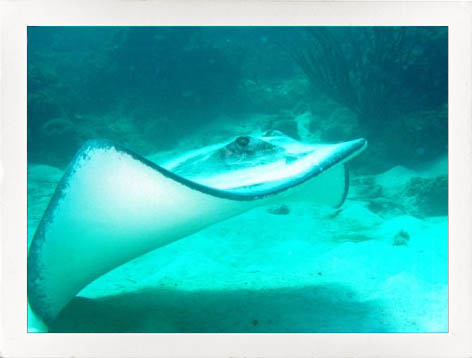 It is not uncommon to see schools of rays swimming past in the clear waters, gigantic king crab in the crevasses, and eels tucked away with their heads sticking out of layers of coral.  You will also encounter patch coral with depths of up to 45 feet, harboring schools of a large variety of fishes.
As spectacular as these dive sites are to see, there is still more. The barrier coral reef, which, at about 20.5 miles, is the third largest in the world.  Making it more unique is the fact that it is the only barrier coral reef of the three associated with an island of volcanic origins. Throw in a few shipwrecks, and you have it all.  Most dive sites are a 5 to 10 minute boat ride, and although some are slightly further out, none require travel of more than about 30 minutes.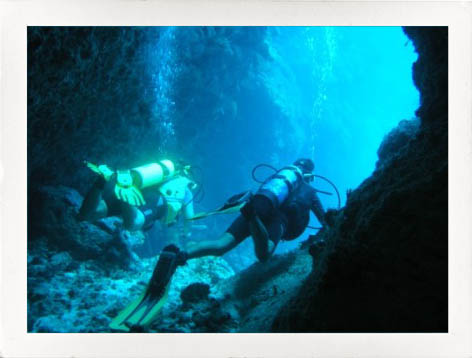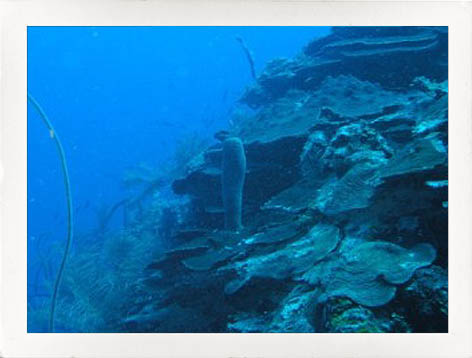 Water temperature rarely gets below 80º F. Visibility varies between 40 feet and over 100 feet, depending on the winds; however, more often than not, the visibility tends to be at the upper end of that range at  around 100 feet. Currents are mild to non-existent on most sites inside the reef.  Once outside the reef, the currents strengthen, depending on the tides.
Snorkeling can be done on just about any part of the island where you can access the water. The snorkel areas are comprised primarily of rocky cliffs where you can find crevices and caves full of fish and patch coral formations in shallow waters with a depth of 10 to 30 feet.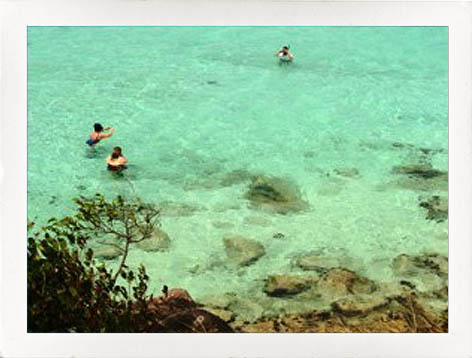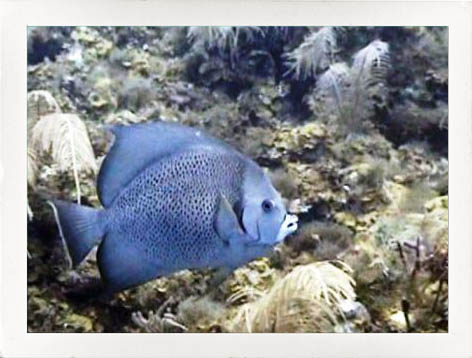 There are six major beaches with easy access. Some of the better spots to snorkel are Santa Catalina and Morgan's Head, both of which are commonly visited by school of rays.  Other popular snorkel areas are Mc Bean reserve, Crab Cay and Three Brother Cay with their numerous patch reefs. Boats, as well as rental kayaks, are available to get to one of the Cays.