Getting to Old Providence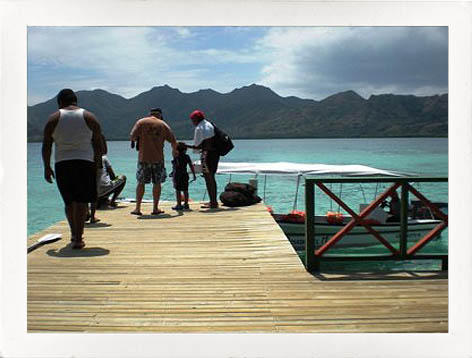 Located in the Western Caribbean approximately 100 miles off the Nicaraguan coast, Old Providence and Santa Catalina are accessible by daily airline flights, as well as boat service. The number of flights per day varies according to season. The price for this trip ranges from around $130 to $200 US dollars depending on the time of year and exchange rate. Coordinating these flight arrangements is a service we provide as a courtesy to our tour guests at no additional charge.
If you prefer to travel by water, there are currently two boats running between Old Providence Island and San Andres Island. Both provide daily shuttles to Old Providence in the morning and return to San Andres in the afternoon, taking 2 to 4 hours each way. Prices range from $70 to $100, and we are happy to make these travel arrangements for you as well.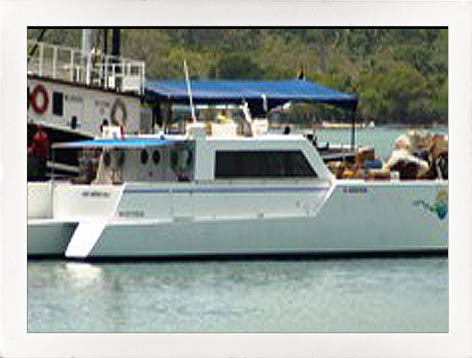 Getting to San Andreas Island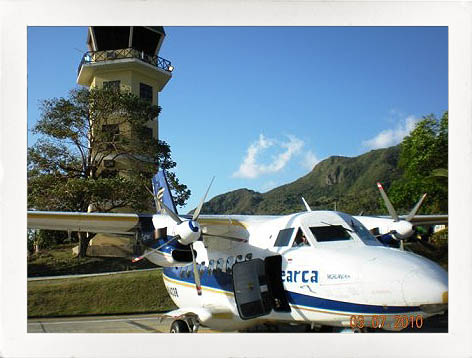 There are several cities servicing San Andres. Most originate from several Colombian cities, but direct flights are also available through Panama City, Panama, and seasonally from Canada and Europe. A number of airlines offer service to Colombia or Panama, depending upon the location from which your journey begins. Daily connecting flights are available through several airlines which provide flights to San Andres Island, these include Copa Air, Avianca, and AeroRepublic
At the present time, there are no direct flights from the USA to San Andres Island. For those who are joining us on one of our trips from Florida, flights will depart from Miami with a stopover in Panama City before traveling on to arrive in San Andres and then Old Providence. If you are not flying with us from Miami, but instead plan to join our group in San Andres, feel free to contact us directly, and we will assist you in making your flight arrangements from anywhere in the world.